Want the Ultimate Short Cut to Single Plane Swing Perfection?
From: Todd Graves, Co-Founder of Graves Golf
Before we get started, let me give you the "bad" news first (if you can call it that) …
If you accept this proposal and decide to take this short cut to bigger distance, more consistency, and lower scores (not to mention more fun), your initial investment will be exactly $27.00. That's it.
Less than a dozen average grade balls…
Less than a couple of good gloves…
And less than round at your local muny…
Again, that's the "bad news".
In exchange for this paltry investment, I am going to give you the most valuable gift I could ever give to any golfer.
It's the key to my "Single Plane Success Vault" …a virtual treasure trove of training and shortcuts to help you play better golf NOW—TODAY—using your Single Plane Swing.
And I'm going to let you have them…
…ALL OF THEM…
… (plus a whole lot more) …
I'll tell you why in a bit, but first, I have a question for you…
Are You Just "Hitting and Hoping?"
Playing "army golf?"
Suffering from the "banana ball" blues?
Or do you have a solid, proven-to-work, step-by-step plan in place to actually improve your game?
Because if you are just hacking away at the ball, without any forethought or focus, don't feel bad…you're not alone. I've seen hundreds, if not thousands, of golfers just like you.
And you know what? Occasionally, all the cosmic tumblers align and your "hit and hope" strategy actually WORKS.
It's true. Think back to the last time when you felt like you could do no wrong on the course…
Every shot seemed to go exactly where you wanted it to. It's like you were a completely different player. Crisp center clubface contact…high, straight trajectories…soft, perfect wedges…putts that get yanked into the center of the cup like they have strings attached…you could almost do no wrong.
But then you played the next week. And just like that, it all flittered away. Your "hit and hope" strategy returned to its previously hideous form–a desperate prayer for help.
And now you're back to trying to answer that age-old question that's been asked by virtually very golfer who's ever lived:
"How can I play so well one day, then so crappy the next?"
So I Did Something About It (My Team Think I'm Nuts) …
I went back and looked over every piece of Single Plane Swing training that I have ever developed, carefully reviewing each and every word of all my books…all my audios…and all my videos.
I was looking for a special golf swing "recipe" …some individual pieces of instruction I could combine into one all-inclusive package that would help any level of golfer—from beginners to scratch players—to better achieve that "I can do no wrong" feeling on a more round-to-round basis (instead of once in a blue moon)
And along the way, I discovered a few gold nuggets of golf teaching that were hidden deep in the archives, including:
A muscle memory trick that can transform anyone's slice into a laser-beam straight blast that splits the fairway…
A really cool technique to help you play more often without feeling whipped and hurting all over…
A tiny tweak in your weight shift that results in boom-baby distance almost immediately…
…and that's just to name a few!
My goal was simple: I wanted to put together super-easy, copy-and-paste game improvement system that any Single Plane Swing golfer could follow and achieve maximum results in minimum time.
So me and my brother Tim, spent hours and hours of piecing together our most effective training. We've come up with the perfect combination of golf instruction for improving consistency and shaving strokes off your game.
This all-in-one program is something that most golfers only dream of having…
You'll get proven-to-work systems…
You'll get handy, easy-to-understand checklists…
You'll get the best possible drills…
You'll get my own personal "cheat sheets" …
You'll get my in-depth, simple-to-follow videos…
In a nutshell, this is the fastest, easiest way to playing better golf!
The Secret to Never Having to "Hit and Hope" Again
Look, I'm no Butch Harmon…or Hank Haney…or David Ledbetter…
…but with the help of my team, we've helped to make a pretty sizeable improvement in a lot of golfer's swings.
The players who have invested in my Single Plane Swing training and followed my program have typically done well.
They've done VERY well…
At last count we've had tens of thousands of students worldwide…
I Don't Say Any of This to Brag…
In fact, any Top 100 golf teacher will be quick to point out that, "It's not who or how many you teach, but the results your students get."
I happen to agree.
And fortunately, the Single Plane Swing has not only been a game-changer for hundreds of players, but it's also helped them to play without pain in their shoulders, lower back, hips, and knees.
In other words, it's doing EXACTLY what it promises to do.
But there's still some of you that struggle mightily with the same ol' problems you always have. And that's why I've put together this very special package of training.
This is the "secret sauce" as they say.
…Our "Mystery Ingredient"
And right now, I'm about to make a very bold (and some might say CRAZY) move at Graves Golf.
I'm taking literally ALL of this hand-picked training…the videos, the systems, the checklists, the drills…
…EVERYTHING…
…and I'm handing them all directly to you.
We call it the "Single Plane Success Path", because that's exactly what it is: A collection of golf swing training that's been specially concocted to short cut your way to success and get you as good as you can be…as QUICKLY as possible.
You'll Have Access to ALL of Our Most Effective Training Programs Profiling Moe Norman and his Amazing Swing…
The Single Plane Solution
The Short Game Solution
Single Plane Drills
Inside The Single Plane Swing
Maximizing Speed & Distance
Trouble & Solutions
Flexibility & Exercises
The Moe Norman Notebook
The Moe Norman Clinic Series
The Laws of Simplicity: Secret of Speed
Improve Your Moe: Moe's Vertical Drop
And Much, Much More
I'm giving you access to OUR ENTIRE LIBRARY of digital training courses when you become a member of our completely redesigned Single Plane Academy Inner Circle.
You read that right.
No longer will you have to pay between $67 – $97 for EACH of these premiere training courses.
Every single course is now included with our Silver & Gold Membership Levels inside our Single Plane Academy Inner Circle.
If you're like me, you have an insatiable appetite for speed, power, distance, accuracy and consistency in your game. And let's face it–you'll do anything to start hitting the ball straighter and longer than the pals in your weekly foursome, right?
So you're always looking for another Single Plane Swing tip…another strategy…another drill…whatever it takes to help you get there in the fastest, most efficient way possible.
And for those who yearn to be drip-fed a continuous diet of training, feedback, and game-changing instruction, NOTHING beats my exclusive private membership site, the Single Plane Academy Inner Circle.
Here you'll find a steadily growing collection of coaching tips and videos that all revolve around making your Single Plane Swing as good as it can possibly be. We're talking detailed strategies on shaping shots, ball position, power boosters, quick fixes and more.
Many of these are EXCLUSIVE to our member's site (you won't see them anywhere else) and more and more are being added every month.
Here's a quick peek at the additional exclusive content you'll get inside the Inner Circle Silver Membership Level…
Seven Principles of Golf Improvement Golf Tips
Watch hundreds of instructional videos covering the core principles of the golf game: Swing, Short Game, Putting, Equipment, Course Management, Practice & Mental Game
Exclusive Moe Norman Archive
Learn from the master himself in these videos of Moe Norman Clinics, Training Videos and Interviews (you won't find these videos ANYWHERE else in the world.
Live "Members-Only" Webinars
Step up your game by attending monthly webinars hosted by Todd and Tim Graves. Tune in for detailed answers to your questions and valuable tips on improving your game.
We all struggle, we all have similar frustrations. Sometimes, it's easier to find the path to greatness by watching the journey of others.
Could professional tour players improve his/her game with a Single Plane Swing? These videos compare the swings of professional players against Moe Norman's.
And that's just a taste of what's inside!
As you can see, the massive volume of golf instruction inside the Academy is unparalleled. You literally have access to almost every bit of training we've ever developed regarding the Single Plane Swing.
Which makes the value of all this tour-level golf teaching virtually off the charts. In fact, many online golf instructors would charge hundreds of dollars a month for this, and not blink an eye. Because they know the tremendous value that's presented inside, and how it can literally blow up a golfer's game in a very short time.
In fact, just the training courses alone are worth $700.
But that's not what I'm going to do. Nope—for a limited time, I'm handing you complete, 100% access to everything inside the Single Plane Academy Inner Circle —all the videos, webinars, drills, never before seen footage of Moe in his prime, and more—absolutely RISK-FREE for 30 full days.
Did I Read That Right? $27 for All This?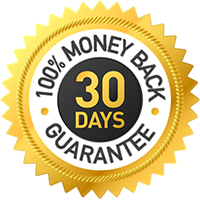 Yep–you get all the video training and 30-day risk-free trial access to the Single Plane Academy at our Silver Membership Level for Just $27.00
That's less than dinner at Applebees for you and your spouse (let alone the kids).
Now, it may come as a surprise, but I do have a sneaky, ulterior motive for making this offer.
As you have probably already guessed, it's not in my best business interest to give away ALL of my best teaching for less than $30.
But the truth is, it's my sincere hope that you'll love what you see inside the Inner Circle Silver Program and choose to stay.
If you do, GREAT! You'll automatically be renewed at our Silver Member rate of just $27 a month.
If not, that's ok, too. Just cancel before the 30-day trial is up, and we won't bill you again.
Features

Access to OUR ENTIRE LIBRARY of digital courses
Live Training Webinars
Webinar Archives
Moe Norman Video Archive
Seven Principles Of Golf
Fitness & Exercise
Moe vs. the Pros
Before & After Swing Analysis
Private Facebook Group
Single Plane Golfer Magazine
First Look: New instructional videos
Exclusive offers and discounts
Weekly Coaching Tips
Concierge Service
Workshop Video Access
Unlimited Video Analysis of Your Golf Swing

Subscription Price
Bottom Line, You Have a Choice to Make…
Are you going to stay on the same old "hit and hope" merry-go-round and keep praying that this next round is going to be the one where everything finally comes together?
Or are you going to take a step forward and invest the same amount you would spend on a pizza and beers with the guys to actually implement a golf swing system that not only is proven to work…but work REALLY fast?
It's time…time to fast-forward the learning curve and get your Single Plane Swing cranking into overdrive. I urge you to jump on this tremendous deal right away. Just click the button below to get started!
See you on the inside,
Todd Graves
Graves Golf